Who We Are
THE ESTABLISHMENTS WE OWN AND OPERATE ARE AS UNIQUE AND ECLECTIC AS THE CUSTOMERS WE SERVE. BUT THE UNIFYING MOTIVATION FOR ALL THE FOOD AND DRINKS WE CREATE, OR SPACES WE DESIGN, IS TO MAKE IT MEMORABLE, MAKE IT LASTING, MAYBE EVEN HISTORIC. HENCE, WATERSHED HOSPITALITY GROUP: NAMED BOTH FOR THE PLACE WE WORK -- HURON RIVER WATERSHED -- AND FOR THE GOAL OF CREATING MOMENTS THAT HELP DEFINE THE SOCIAL CULTURE OF OUR COLLEAGUES, TOWN, AND COMMUNITY.
Our Team
ROBBEN HAS MANAGED IN EVERY TYPE OF BEVERAGE PROGRAM THERE IS, FROM RETAIL TO DIVE BAR TO MICHELIN-STARRED RESTAURANTS. ALONG THE WAY EACH HAS TAUGHT HIM SOMETHING UNIQUE ABOUT THE INDUSTRY TO BRING TO HIS NEXT VENTURE.
WATERSHED MOMENT: IN 2010, LAUNCHING THE BEVERAGE PROGRAM AT ALLEY BAR WHICH SET THE STANDARD FOR CRAFT COCKTAILS IN ANN ARBOR...UNTIL WE OPENED THE LAST WORD.
JUSTIN GRADUATED MAGNA CUM LAUDE FROM AMHERST COLLEGE WITH A DEGREE IN BIOLOGY, ALTHOUGH HIS PASSION HAS ALWAYS BEEN DREAMING UP BUSINESS IDEAS. THESE INITIAL CONCEPTS RANGED FROM DAY TRADING, TO BUILDING A HUMMUS FACTORY, TO BRINGING BURRITOS TO AUSTRALIA, WHICH THANKFULLY BECAME ANN ARBOR.
WATERSHED MOMENT: LEAVING MY HOME STATE OF CALIFORNIA FOR MICHIGAN IN 2003 TO START A BURRITO RESTAURANT AND NEVER LOOKING BACK.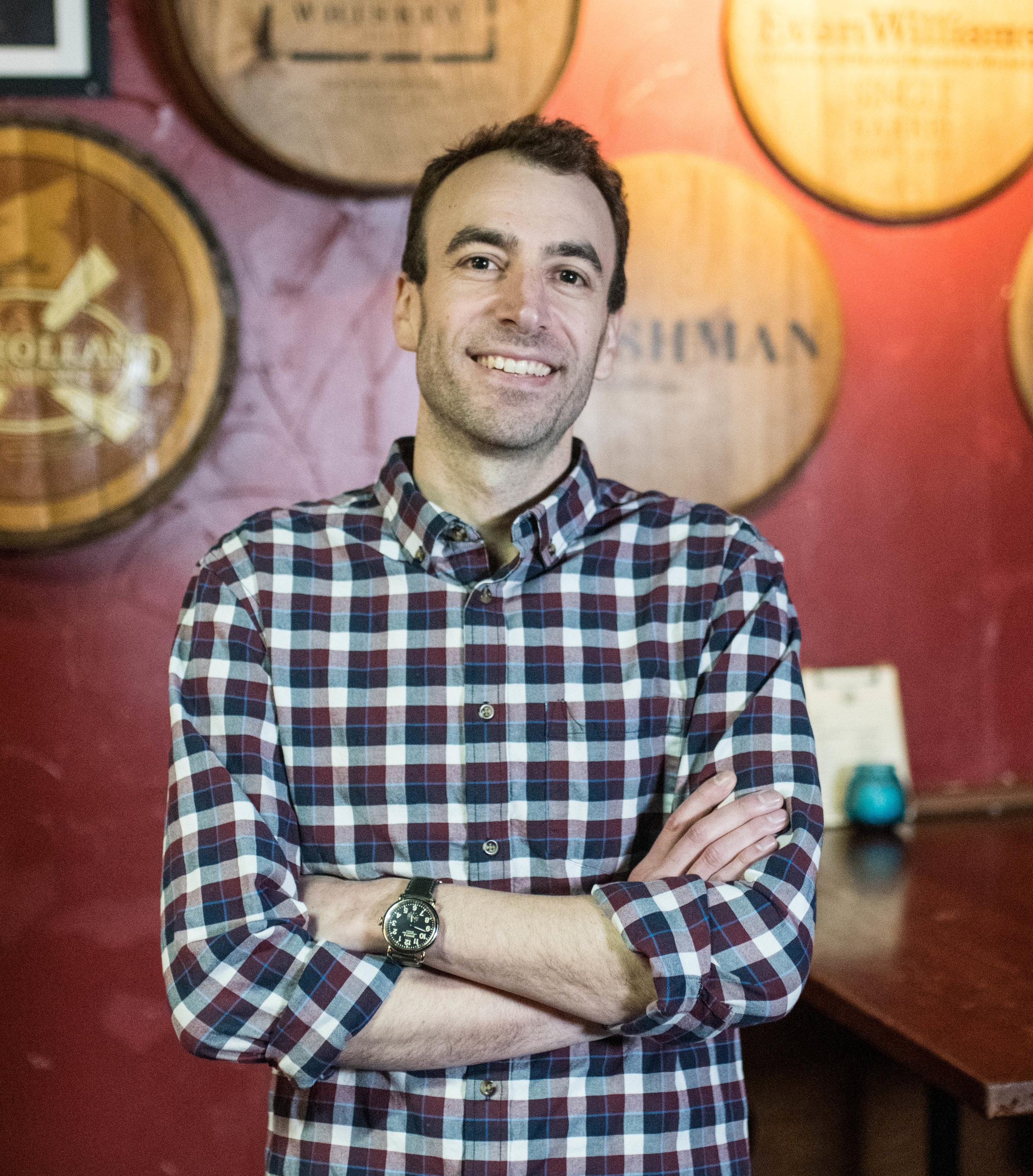 ADAM STARTED HIS HOSPITALITY CAREER WHILE SIMULTANEOUSLY STUDYING AT UNIVERSITY OF MICHIGAN AND QUICKLY REALIZED THAT WORKING IN RESTAURANTS IS A LOT MORE EXCITING THAN WRITING PAPERS.
WATERSHED MOMENT: IN 2007, ADMITTEDLY IN OVER OUR HEADS, WE TURNED AROUND GOOD TIME CHARLEY'S TO BE THE ICONIC COLLEGE BAR IT IS TODAY.